.NET consultancy and services
Receive expert guidance and technical support across the application lifecycle with our agile .NET consultancy.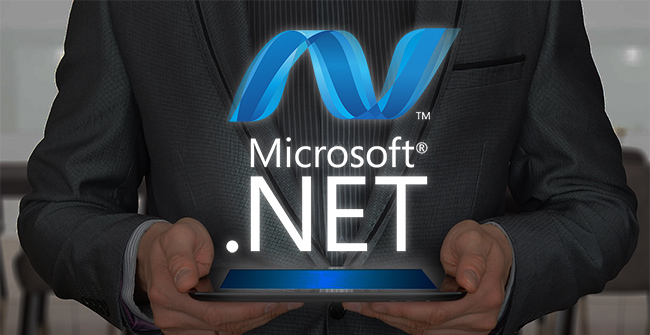 .NET consultancy and services
Receive expert guidance and technical support across the application lifecycle with our agile .NET consultancy.
Optimised .NET solutions for digital transformation
From enhancing customer relationships to kick-starting productivity, our consultants will harness .NET applications to your needs.
Influential Software's .NET consultancy uses flexible service models to boost your application returns.
Full-cycle .NET consultancy
Let us take complete responsibility for the analysis, implementation, design, testing, development, and integration of your .NET applications and any related systems.
Collaborative .NET support
Bring our .NET experts in to alignment with your IT personnel at any stage of the application lifecycle, for as long as your project needs last.

Related .NET consultancy services
Innovative .NET solutions to enterprise challenges
A .NET application might be the linchpin of your customer engagement or business processes. You simply can't afford to let it fail.
With the right .NET consultants, the complexities can be solved before they arise.
.NET application challenges
✘ Change and disruption making your application obsolete
✘ Low productivity as apps can't be accessed remotely 24/7
✘ Concerns around enterprise data security and compliance
✘ High cost and low value from disorganised data
✘ Unsatisfactory return on the time and cost of app development
✘ Large ongoing expenditure on app maintenance
.NET consultancy solutions
✓ Future-proof and modular .NET application architecture
✓ Well-designed and integrated .NET mobile apps
✓ Custom access control and ongoing vulnerability testing
✓ Smart location and rationalisation of application data
✓ Apps custom-designed for your tangible and intangible KPIs
✓ Modular apps cutting maintenance impact and cost
Agile and accelerated .NET consultancy
Agile development is the iterative method our consultants use to ensure every .NET project is completed to your exact specifications.
By consulting with stakeholders and adjusting accordingly, our service accelerates time-to-value and avoids costly mistakes.
Consult
Scoping and requirements gathering, with input from a dedicated project manager and lead developer.
Deploy
Deploying to a production environment and a test environment (UAT), allowing the client to test any new features.
Design
Producing .NET application prototypes, including wireframes and working mockups as the project requires.
Create
Building piece by piece, sharing progress and taking feedback at each stage, with constant demoing and refinement.
And the value doesn't end there. Once your new application is live, you'll feel the benefit of full services: testing, support, and recruitment.
Organisations of all sectors and sizes draw on our .NET development expertise.




Get a callback from the .NET team
Fill out the form to get a quote or tell us about your project needs.
A member of our .NET team will contact you within one working day.